Composition > Past Events
11th National Composition Contest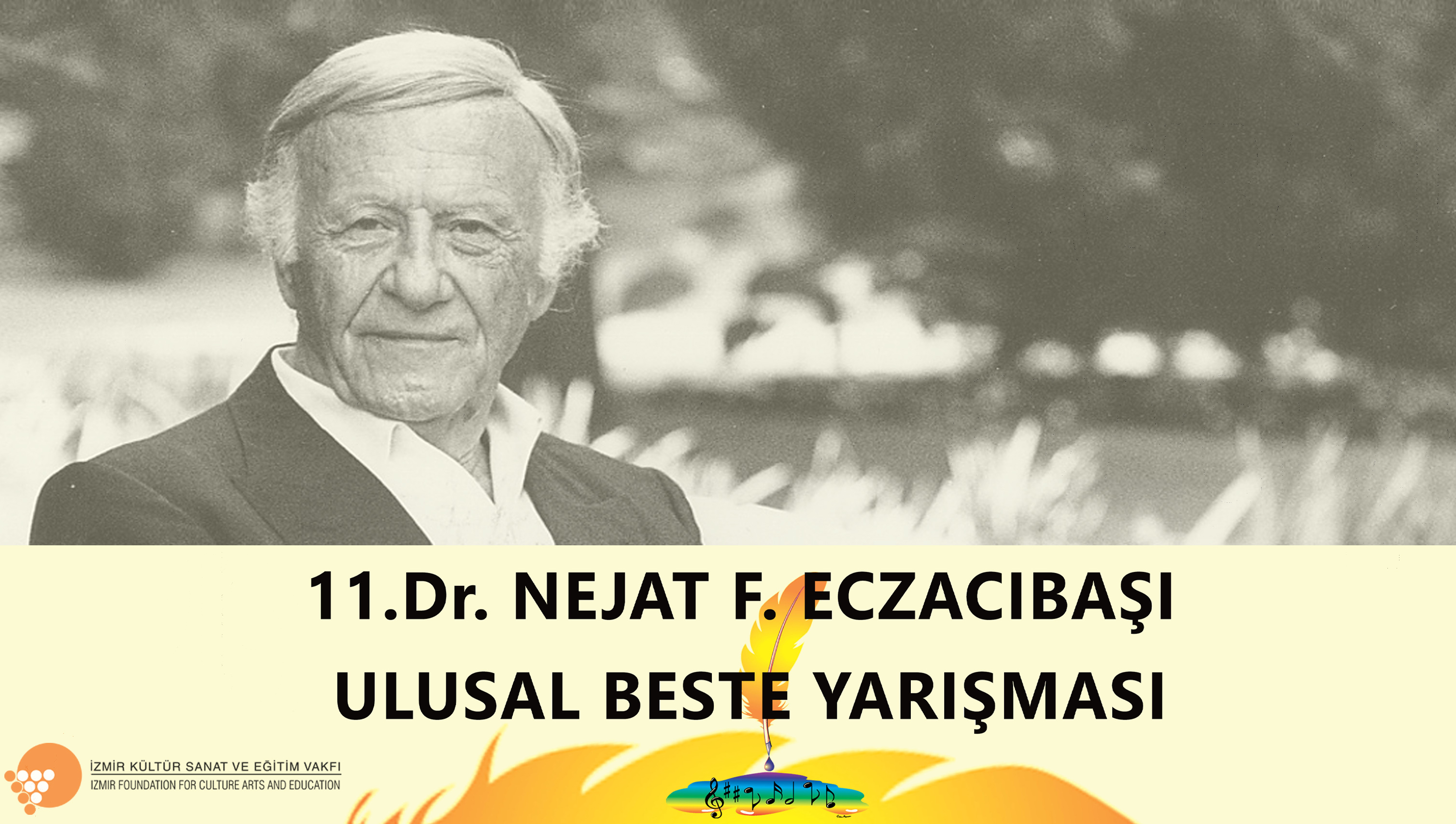 Organized by İzmir Culture, Art and Education Foundation (İKSEV);
"Dr. Eleventh of Nejat F. Eczacıbaşı National Composition Competition
(Cello Concerto) was performed in 2021.
First evaluation meeting of the eleventh competition with 11 concertos
On Wednesday, March 3, 2021, it was made online through the Zoom application due to the Covid 19 global epidemic.
Erdoğan Davran, Çağ Erçağ, Turgay Erdener, Renkm Gökmen, Hasan Uçarsu and Serdar Yalçın attended the meeting chaired by Gürer Aykal.
The Selection Committee examined the 11 cello concertos participating in the competition in accordance with the conditions in the specification and determined the Cello Concertos of CXS7T Nicknamed Composer Recep Gül and MFSLN Nicknamed Composer Ufuk Biçak as finalists.
Cellist Poyraz Baltacıgil performed Recep Gül's concerto and Ufuk Biçak's concerto by cellist Nil Kocamangil accompanied by the Izmir State Symphony Orchestra conducted by Conductor Orhun Orhon at the Contest concert held on Thursday, August 19, 2021 at the Efes Celsus Library. As the votes of the audience, the orchestra and the selection committee were equal, Ufuk Biçak and Recep Gül shared the first place.